Beach bar Njive is situated in the Njive Bay on the west coast of Cape Kamenjak. It's a great place where you can have a drink, eat something, relax or have fun in the pine forest by the sea.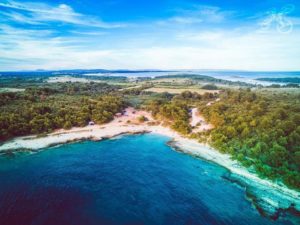 Great team you'll find there, it'll make your time there even better. If you visit Pula, don't miss Cape Kamenjak with its amazing nature.
Explore, enjoy and relax at the Njive bar. Nothing is better than a cold beer in summer.